London Nelson was born into slavery in North Carolina in 1800. The family that owned him moved him to Tennessee. By 1850, London was fifty years old. That year, drawn by California gold rush, his enslaver brought him west offering the chance to purchase his freedom once they reached their destination. By 1856, London lived in Santa Cruz as a free man. He worked as a cobbler, making and repairing shoes, and he farmed onions, melons, and potatoes on rented land. He earned enough money to purchase his own land in downtown Santa Cruz. From there, London would see children passing to and from the nearby Mission Hill School, which must have given him some pleasure. By 1860, London became gravely ill with tuberculosis, also called consumption. He generously willed his estate to the Santa Cruz School District. He was buried at Evergreen Cemetery.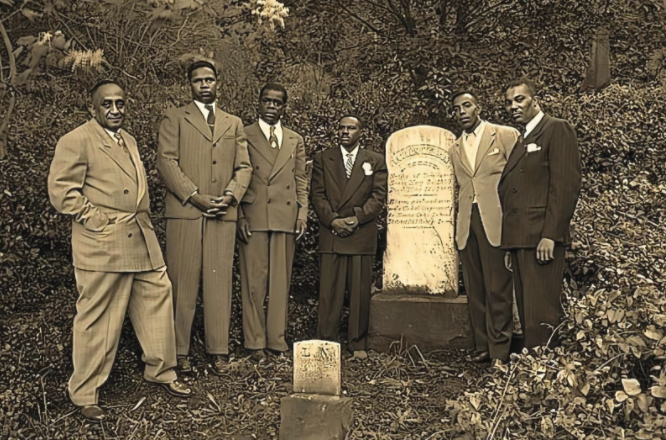 In 1953, the London Nelson Memorial committee gathered to celebrate his contributions.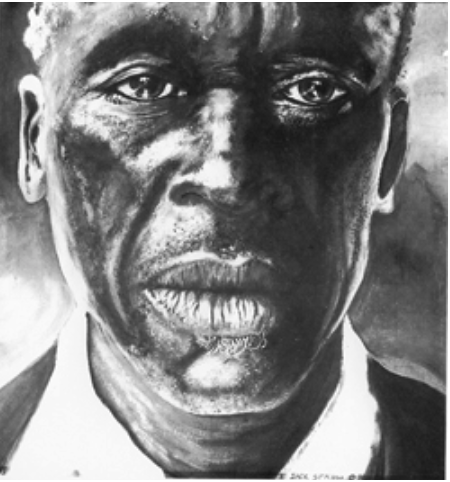 What Nelson might have looked like, by Jack Sprow. There are no known photos of him.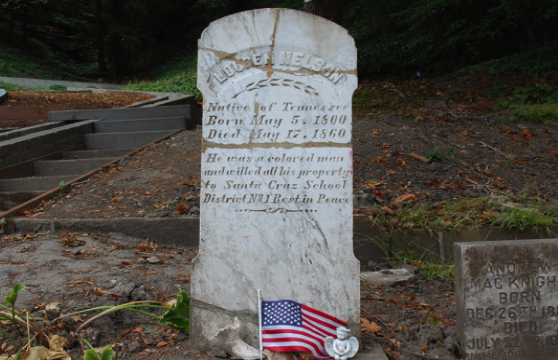 The gravestone for Nelson at Evergreen Cemetery. The large headstone says, "He was a colored man and willed all his property to Santa Cruz School District No. 1. Rest in peace."