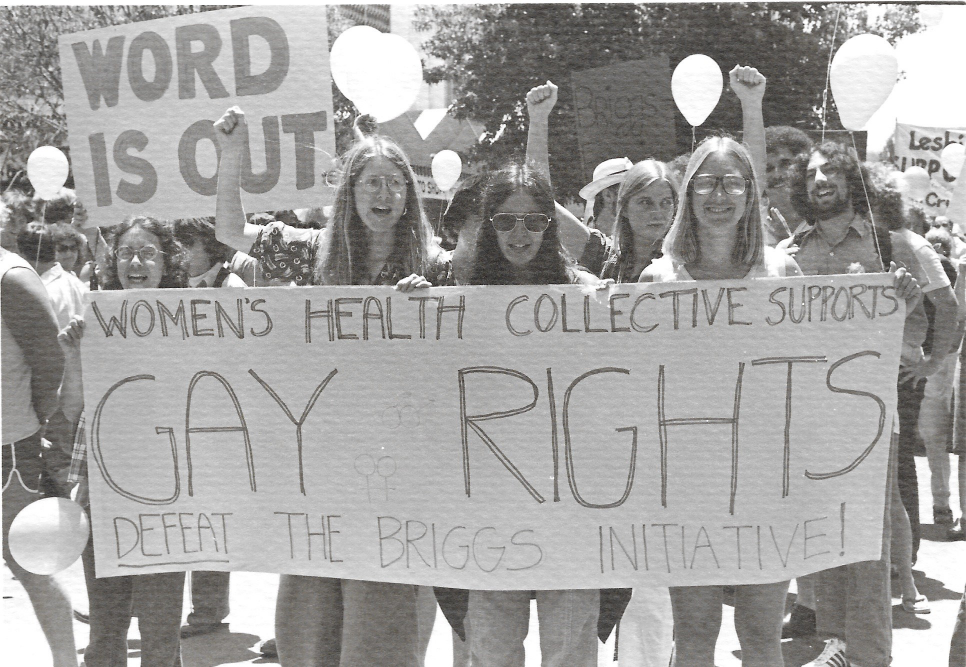 Early on Santa Cruz local activists advocated for local laws and policies to make Santa Cruz a safer and more inclusive place for queer people. In response to local activists in 1975, the Santa Cruz Board of Supervisors narrowly adopted a "Gay Pride Week" proclamation followed by an anti-discrimination ordinance. The Santa Cruz County LGBTQ+ community came together to help stop the Briggs Initiative in 1978. This California initiative proposed to outlaw gay or lesbian teachers in public schools.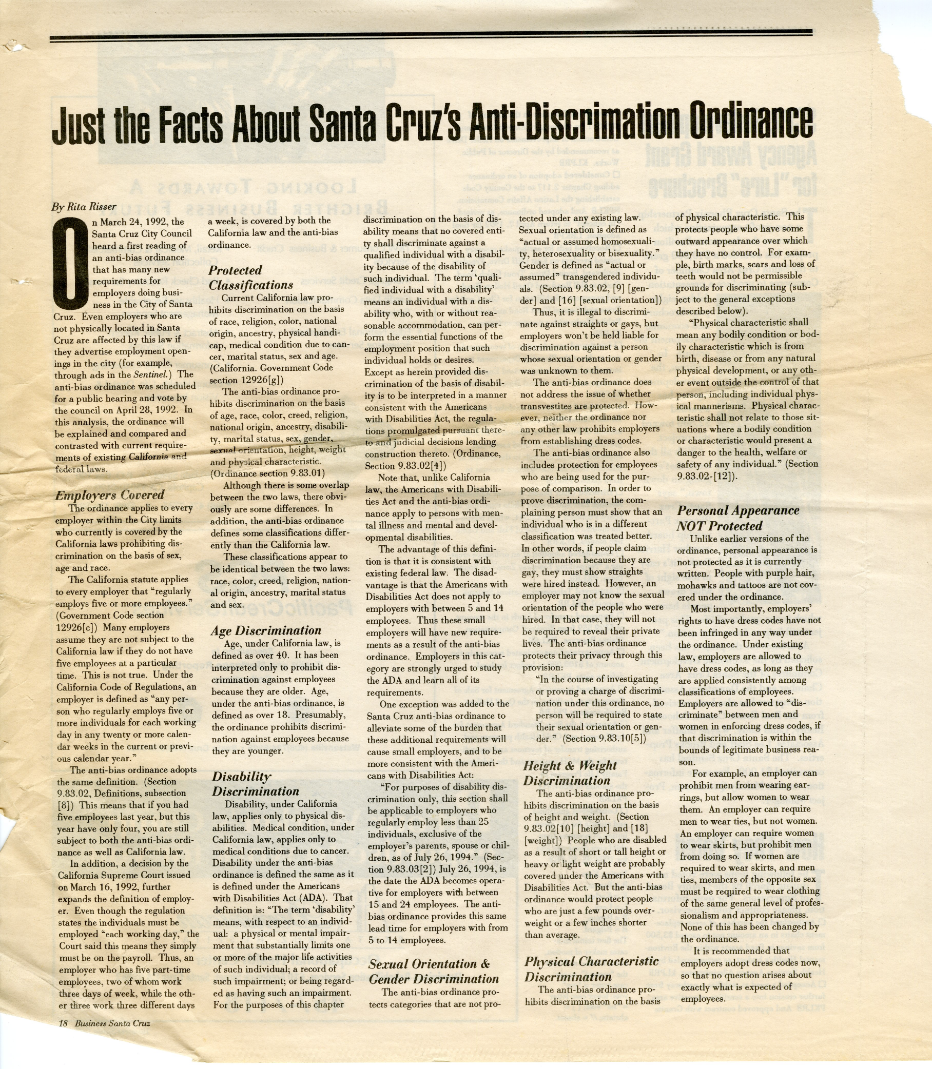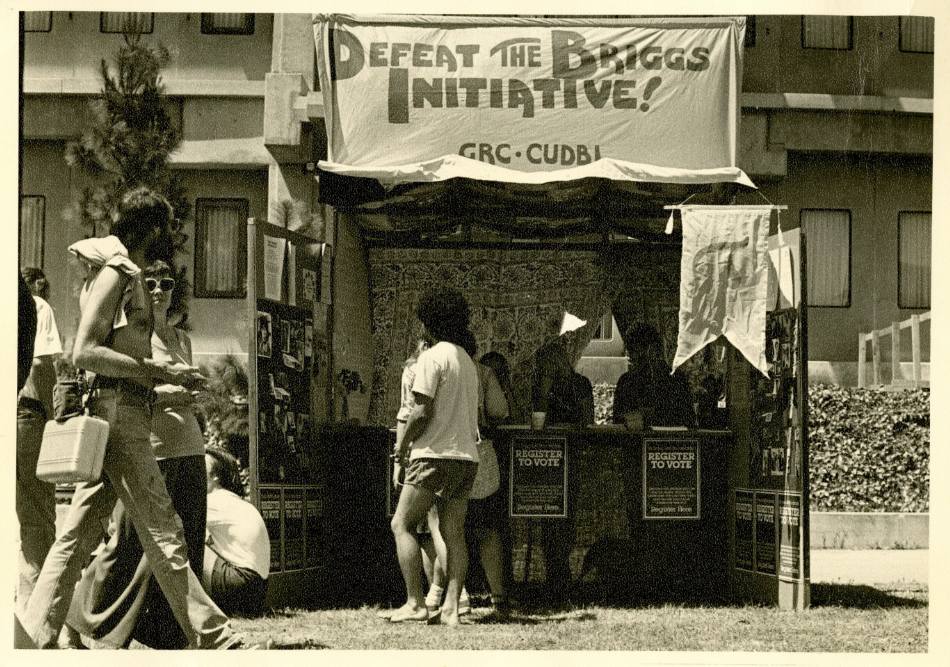 California was the first state to pass laws protecting LGBTQ+ students in schools. Santa Cruz area teachers are some of the first to teach LGBTQ+ history. They also teach inclusive sex education in public schools.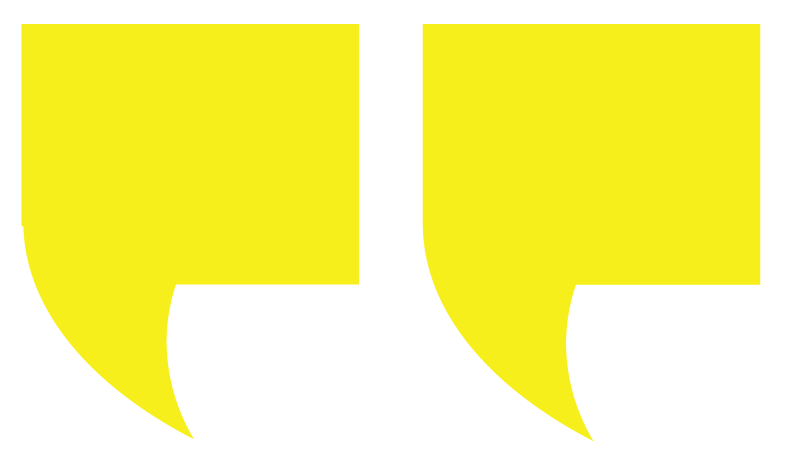 Unfortunately these (recent anti-discrimination) laws are not always enforced. Even though it's illegal, queer and trans kids across California and here in our County continue to be bullied in schools that cannot afford to train their staff on appropriate LGBT-related interventions. Transgender people continue being denied the healthcare coverage they are legally entitled to—I know this as I've been denied coverage. We see elders go back into the closet out of fear of discrimination when seeking senior care, and rates of transgender employment and housing discrimination, particular for transwomen of color, at disproportionally high numbers.
Adam Spickler (from his speech at the Trailblazers Reception, 2016)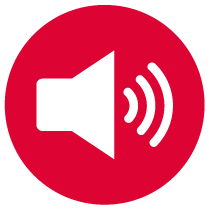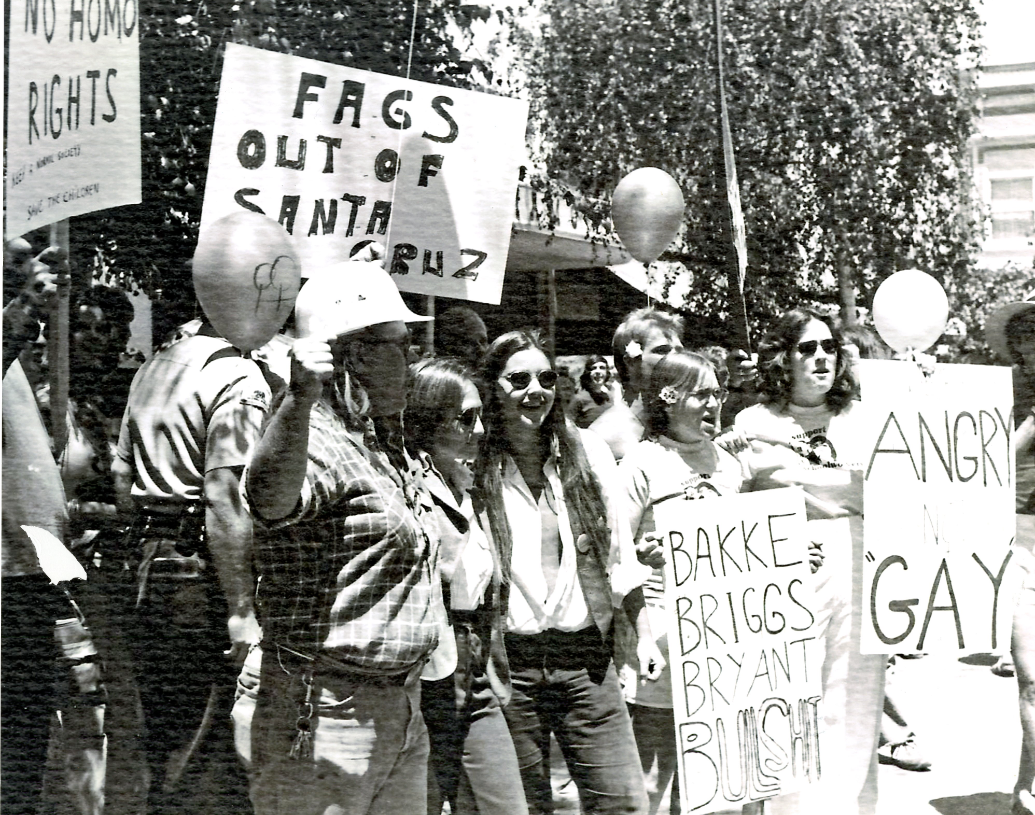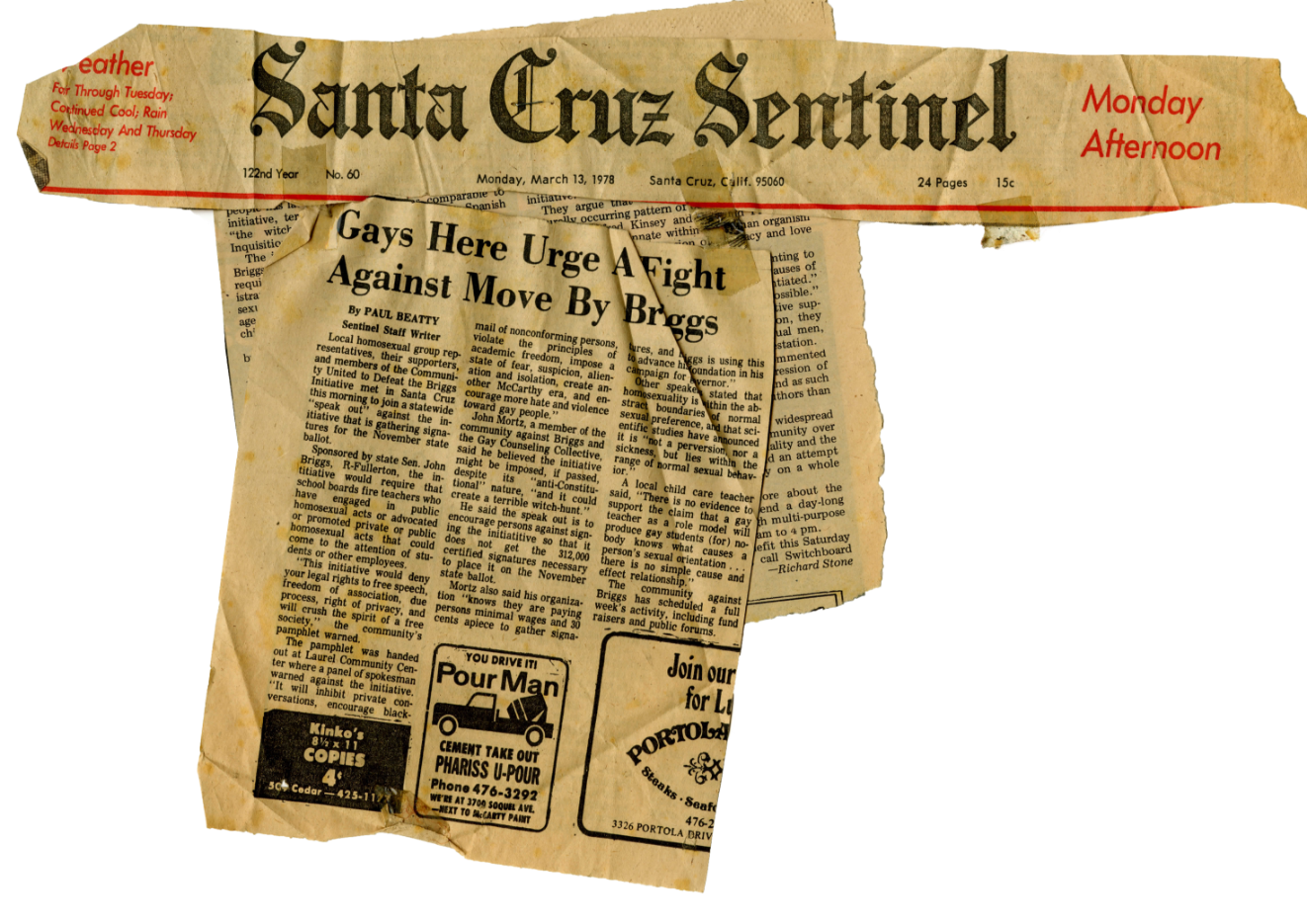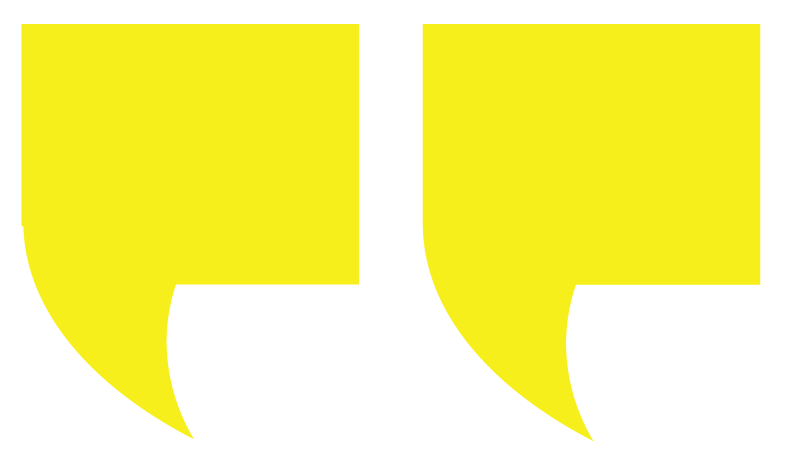 The struggle for basic LGBTQ civil rights at the local, state, and national levels has been long and hard. I have spoken at our local Pride every year for almost forty years characterizing our victories - and outlining our next steps. We have made progress because we have energized a broad coalition - and recognized that everyone in our LGBTQ community must be represented in those victories. It is about grassroots organizing, telling our stories, gaining political power, and working with allies to enact and protect our rights. Given the national climate right now, and the fact that it seems like our rights are never completely won, political action is more important than ever.
John Laird, Mayor of the City of Santa Cruz in 1983-84, member of the California Assembly, 2002-08